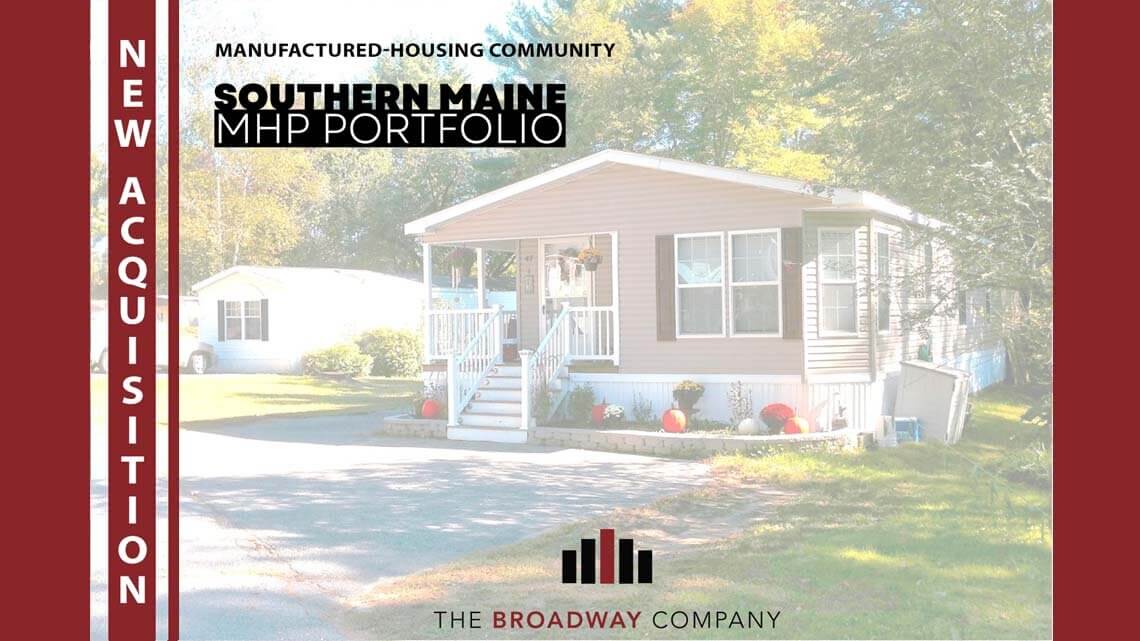 October 24, 2022 | Manufactured Housing Community Will Be Managed by Moon Street
TBC has acquired the Southern Maine MHP portfolio consisting of 138 pad sites, 1 single-family home, and one commercial building in two manufactured housing communities, located in Eliot, Maine and Kittery, Maine. TBC thru its wholly owned subsidiary Moon Street (www.moonstreet.com) continues to expand within the manufactured housing segment.
The purchase price was $11,450,000 or $81,786 per unit.
Nick Herz of Boston Realty Advisors and the Capital Markets Group assisted in securing the senior financing in the amount of $7,540,000 with Eastern Bank. TBC is pleased with the execution, specifically with the turbulence in the debt markets. The loan consisted of five years interest only at 4.30%, ten-year term deal.
Southern Maine is a compelling housing market with a median home price of $550,000 in Eliot and $596,374 in Kittery Maine. The average apartment rent in Eliot is $2,200 and $2,527 in Kittery.
The Broadway Company in participation with Moon Street is committed to preserving high-quality market rate affordable housing.