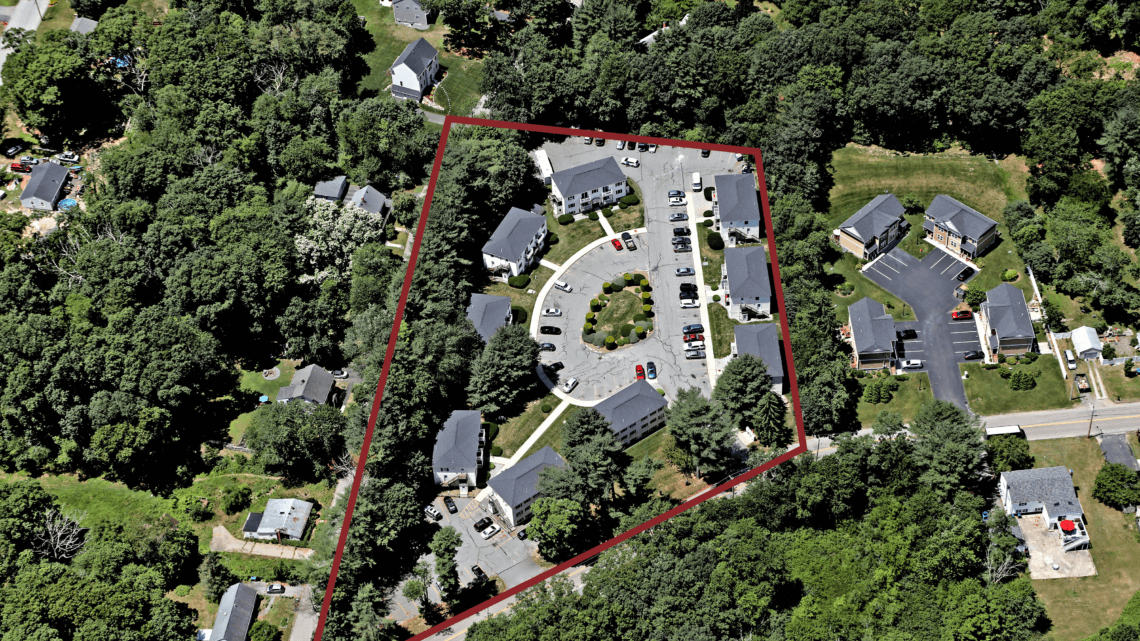 Wednesday, Oct. 6, 2021 | Reportable News | Countryside Terrace, Nine Buildings With Easy Access to I-95 and Shopping
Boston, MA — The Broadway Company, a Boston-based real estate investment platform, and investment partners have completed the purchase of Countryside Terrace, a 54-unit apartment campus in Attleboro, MA. Countryside Terrace is located at 60 Phillips St. in Attleboro, minutes from I-95.
"We like the fundamentals in the Boston South submarket, coupled with the garden-style multifamily product type," said Tana E. Weissman, Principal and Chief Operating Officer of The Broadway Company. "We see opportunity for future growth in this segment and are excited about the acquisition."
The property's nine buildings have a compelling unit mix, and each unit has a parking space. The homes have convenient access to shopping areas including Bristol Place in Attleboro, Baker's Plaza in Seekonk, and robust Patriot Place.
Attleboro is served by two MBTA Commuter Rail stations, both on the Boston-Stoughton-Providence line, with Providence about 15 minutes away. Recreational opportunities for tenants include New England Sports Village, Stone-E Lea Golf Club, the Phil and Ginny Leach Wildlife Sanctuary, and Capron Park Zoo. Gillette Stadium, Providence College, and Brown University are nearby.
Countryside Terrace was constructed from 1972 to 1976. The purchase was a private transaction.
"We like the fundamentals in the Boston South submarket, coupled with the garden-style multifamily product type. We see opportunity for future growth in this segment and are excited about the acquisition."

Tana E. WeissmanPrincipal and Chief Operating Officer of The Broadway Company